RECORD BOY STORE
Now's your chance to show the world that you're the coolest person you know!
Get 8 glossy Record Boy stickers (shown approximately actual size...your mileage may vary)for $5.00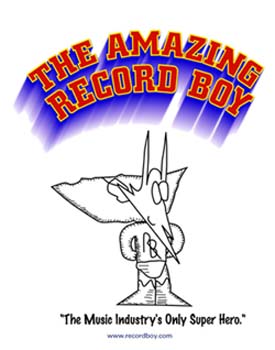 That's right 8 of 'em for only 5 bucks!! Cooler still, 20 stickers for $10.00!! And if you act NOW...Record Boy will throw in the shipping and handling for FREE!
EASY TO ORDER!
OVER THE NET: Push the button(top for 8, bottom for 20) and use your credit card!
ORDER NOW AND FEEL LIKE YOU'VE DONE SOMETHING COOL TODAY!!