<![if !supportEmptyParas]> <![endif]>
<![if !supportEmptyParas]> <![endif]>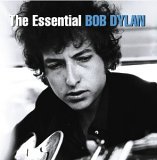 Bob Dylan @ the Pantages Theatre March 2005
<![if !supportEmptyParas]> <![endif]>
Can we all agree that Bob Dylan has gotten the enigma-wrapped-in-a-mystery thing down after all these years?  I suppose if you're a recluse it's a lot easier to maintain a mysterious image but Dylan is on the road playing hundreds of dates year in/year out. And if you could figure anything out about what's motivating him and the deeper meaning of the deconstruction of his classic songs, then Mister you're a better Boy than I.
<![if !supportEmptyParas]> <![endif]>
I've seen a lot of Dylan performances over the years and have always been intrigued by his evolving interpretations of his canon of songs. Usually he has been backed by top notch musicians who have not only complimented Dylan's new arrangements but have also brought bursts of creative energy on the stage that let even the uninitiated know that there's something happening here…even if you don't know what it is.
<![if !supportEmptyParas]> <![endif]>
That being said, you don't know what a drag it was to see Bob on his latest tour with Merle Haggard. Oh, ol' Merle was great. He was charming, self –effacing and relaxed as he won over the crowd with his crack band of musicians and his classic songs. But Bob? Well, first of all with the exception of fiddler Elana Fremerman, Dylan's band had no outstanding players…no chemistry, no fire.
<![if !supportEmptyParas]> <![endif]>
And Bob himself stood up behind an upright piano, leaning over to "sing" in the mic and on occasion blow some harp. He never played guitar nor faced or spoke to the audience the entire evening (he may have mumbled "Thank You" once however). The majority of the set list was unrecognizable unless you occasionally understood a croaked lyric. Oh, that must be "Times They Are A Changing'" or oh, that sounds like it could be "Just Like A Woman."
<![if !supportEmptyParas]> <![endif]>
It was alas a great guessing game to play with your friends but a lousy concert experience. Note to Bob: all right already, you win! You are a mysterious guy. Now lighten and up and talk to your audience once in awhile and give them their hard earned money's worth next time!
<![if !supportEmptyParas]> <![endif]>
<![if !supportEmptyParas]> <![endif]>
<![if !supportEmptyParas]> <![endif]>