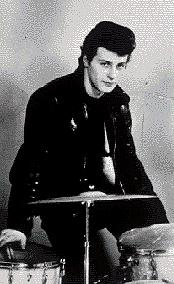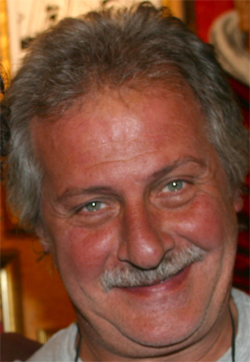 My Dinner With Pete
<![if !supportEmptyParas]> <![endif]>
<![if !supportEmptyParas]> <![endif]>
When Record Boy sat down to break bread with Pete Best in Los Angeles, it took a few moments for the scope of the legendary stories ingrained in the psyche to sink in, but once Pete got used to Record Boy's presence, things went well!
<![if !supportEmptyParas]> <![endif]>
How would you feel if on the eve of becoming part of the biggest pop phenomenon the world has ever seen, you were the guy who was booted out of the band under less than compelling circumstances 40 years ago? One would expect to find Pete Best to be a grumpy, bitter old man, a man stuck in the past, filled with angry recriminations. It turns out that Peter Best is a delightful guy. If he's a man stuck in the past it's only because the music of his youth still drives him. Most of you don't know that not only is he still playing music, but he just completed an under the radar tour of America.
<![if !supportEmptyParas]> <![endif]>
Pete talked about the Casbah, the club his mother Mona owned and operated in the bottom portion of their house, and where Pete first met the Quarrymen who were looking for a drummer. He talked about the seminal days of the Beatles playing Hamburg and about the first wave of Beatlemania that struck Liverpool. He talked about his then mates John, Paul, George and Stu. Stuart Sutcliffe he insisted was not as terrible a bass player as legend has it. Pete talked about the grueling marathon Hamburg gigs and said that no one can play that many hours and not have learned something!
<![if !supportEmptyParas]> <![endif]>
Pete Best is a guy who's very comfortable with who he is. He's got a great band made up of younger Liverpudlians, he's co-authored a new book about the Beatles and the Casbah with his brothers (see link on this page) and he is in the process of reopening the legendary club. He expressed interest in talking to Paul again, something he hasn't done since 1962. Most important though is the fact that Pete Best is happy. And a damn fine drummer!
<![if !supportEmptyParas]> <![endif]>
<![if !supportEmptyParas]> <![endif]>