Record Boy thinks everyone's musical opinion is valid. Send me your views & reviews and see the best ones posted here!

Click here to send me your musical opinions...
___________________________________________________________________________________________________
<![if !supportEmptyParas]> <![endif]>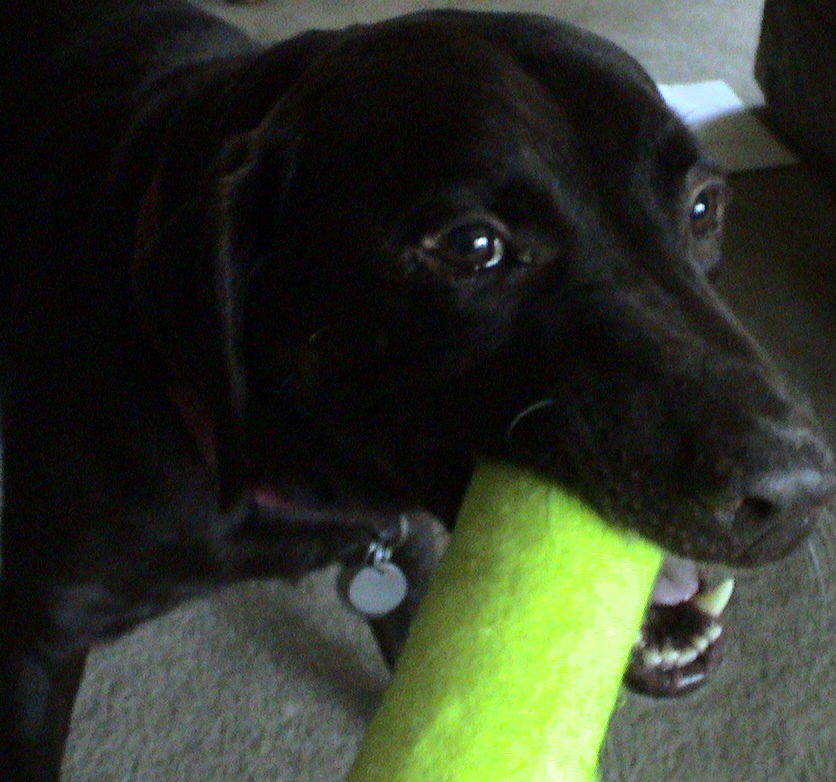 The Lovable Mutts
<![if !supportEmptyParas]> <![endif]>
The Players: Dillon O'Brian (keyboard and vocal), Amy Kanter (guitar/vocal), Bob Thiele (guitar/vocal), Don Was (upright bass), Deborah Dobkin (drums and percussion).
Material: The Lovable Mutts performs a free-form blend of jangled pop tunes, heart-felt ballads and a dash of blue-eyed R&B with an easy-does-it feel that makes you think you've just invaded a living room jam of inspired songwriters.? The amazing mix of original material from O'Brian, Kanter, and Thiele, along with their spot-on vocal harmonies, makes this group more than a joy to behold. Catchy gems such as "That's Why I Let You Hang Around" and "I Will Take Care of You" display their songwriting muscle. These melodies are so delicious; you'll be humming them for days. Unafraid of kitsch, they'll also throw in ditties like "Something Stupid" and "To Sir With Love" just for kicks.
Musicianship: This band has talent oozing from its soul. O'Brian's pop-branded keyboard playing and Thiele's acoustic guitar provide the core sound, while rotating electric guitarists at each gig fill in the blanks and accentuate the beauty of each number in their own way. These are all seasoned musicians and writers that have thankfully found each other so they can make these beautiful sounds together.
The fact that the Mutts have a dream-team rhythm section makes it all the more endearing. ?Dobkin is one of the most respected percussionists in Los Angeles, having played live and in-studio for Jackson Browne, Richard Thompson, Don Henley, Bonnie Raitt, and others. On upright bass guitar, famed record producer Was provides a resoundingly joyful noise of bottom, smiling broadly and working effortlessly with Dobkin in keeping the songs from falling anywhere near pop-lite. The rhythmic interaction of these two immensely talented musicians is just the icing on the cake. They make incredibly written songs sound even more incredible.
Performance: The Mutts create a loose atmosphere, as they joke and banter between themselves. Their friends in the audience often join in. In keeping with the living room vibe, they frequently have guest performers sitting in, including R&B crooner Billy Valentine, who might help out on any given night with the Thiele-penned "Hope in a Hopeless World", a number as spiritually moving and culturally relevant as Marvin Gaye's "What's Going On".
The one regular that joins in for virtually every performance is nine-year-old Owen Thiele, son of Kanter and Thiele.? With solid voice and a demanding presence, Owen sings "Peace Like a River" with a majestic mix of youth and wisdom that will make your head swirl. Personally, I can't wait to see what the future holds for this dynamically young and talented kid. ??
Summary: When Kanter sings "Beautiful" or "If I See You Again", her words are exhilarating, her voice astounding as the music sways with her emotional delivery. By the end of the set, O'Brian leads the group in "Into Red", a salute to a fallen icon. Their music and their words remind us that grief and love can be intertwined, helping to heal our collective wounds of loss. It's an ideal sentiment in a graceless age, and the Lovable Mutts deliver the goods and make for a warm and enchanting performance.
-Benjamin Krepack
<![if !supportEmptyParas]> <![endif]>
<![if !supportEmptyParas]> <![endif]>
<![if !supportEmptyParas]> <![endif]>
<![if !supportEmptyParas]> <![endif]>
_______________________________________________________________________________________________________________________________________________________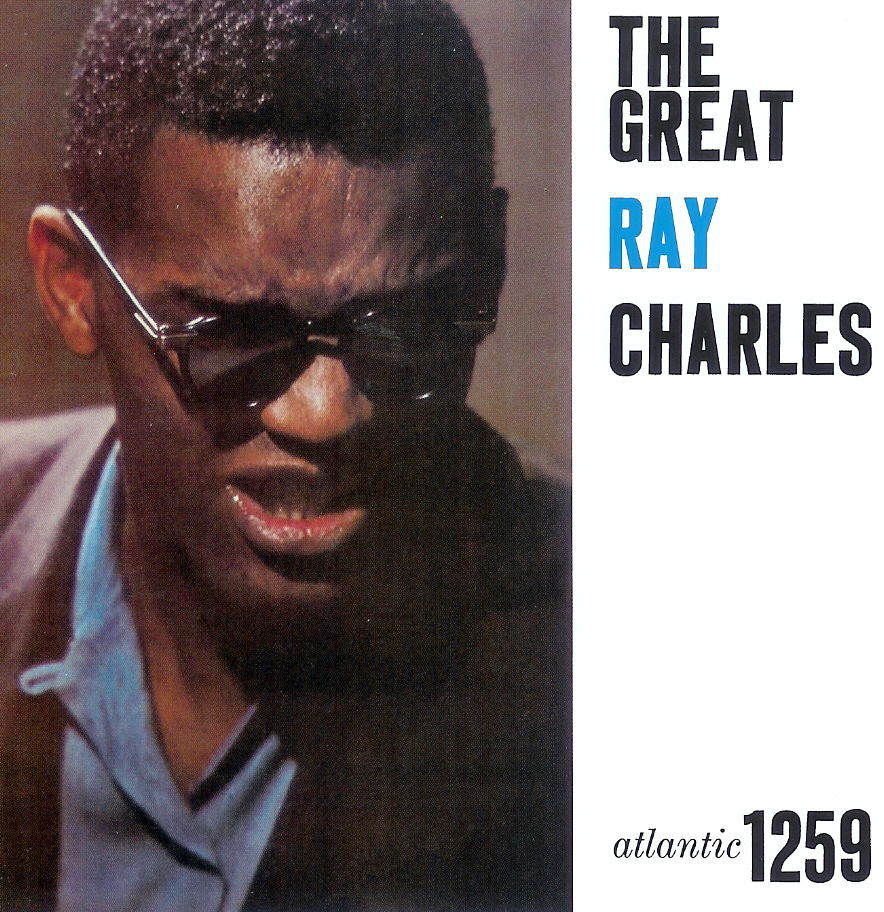 <![if !supportEmptyParas]> <![endif]>
Brother Ray
<![if !supportEmptyParas]> <![endif]>
Thousands of words have been written about the late great Ray Charles. Since his death last month, he has been lauded as a great American icon, a master pianist that built his sound around gospel music and in doing so, created the genre we now know as soul music. All true. But what was lacking in many of the obits I read was the heartfelt emotion that he brought to his singing. Ray Charles, the vocalist, was able to sing calm, wicked, cool, hot, angry sad, drunk, stoned, nasty and sexy. His vocal phrasing influenced rock and roll, soul, R&B and ultimately hip-hop and rap.It's hard to imagine singers like Elton John, Joe Cocker, Billy Joel, Rickie Lee Jones, Rod Stewart, Bonnie Raitt, and dozens of others without the influence and inspiration of Ray Charles.
<![if !supportEmptyParas]> <![endif]>
My personal interest in Ray Charles dates all the way to my childhood.As a little kid getting ready for school in the morning, my Mom liked to listen to a morning radio show that played the current middle-of-the-road hits of the day along with weather and news.? "I Can't Stop Loving You" was one of those songs that I heard constantly while eating my breakfast, and I recall thinking how strange a sound it was. It had the cornball female background choir of a really bad Andy Williams-type number. Yet the lead vocalist sounded so shit-sure and cool. I absolutely loved the song.
<![if !supportEmptyParas]> <![endif]>
Fast-forward a few years, and I was turned on to a solo album by Al Kooper, a guy who made his mark as the former leader of the group Blood Sweat & Tears before they hit it big. The opening song on Kooper's album "I Stand Alone", was this fabulous slow, bluesy piano lick that slowly kicked in to an emotionally charged version of what I later learned was Ray's first big hit, "I've Got a Woman".? The way Kooper approached that song, and the lyrics about his lover "way over town', just hit me so hard and made me want to go straight to the source.
<![if !supportEmptyParas]> <![endif]>
It would take years before I really dug deep into the Ray Charles songbook, but when I did it was like discovering gold, silver and diamonds all in one place. His sultry soul; his country charm, his haunting blues; his funny, broken-man persona, and his joy of life as his fingers danced across the keyboards, all brought hours of sheer delight. In concert, he was a mad perfectionist and a wildly entertaining professional. He was, without a doubt, a genius of our times.
<![if !supportEmptyParas]> <![endif]>
- Benjamin Krepack
__________________________________________________________________________________________________________________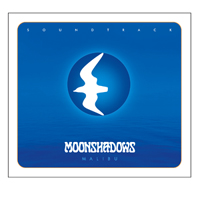 MOONSHADOWS - The Soundtrack

The Independent Dream -

This original soundtrack created for MOONSHADOWS, Malibu was
conceived and composed to create a sensory experience reflective of this
premier dining and gathering spot on the edge of the Pacific Ocean. This
project is the culmination of a creative dream of mine to conceive, design,
produce and release a totally independent package.

As a labor of love and a journey of discovery this project was a great experience.
I had created the new graphic identity for MOONSHADOWS and was looking
to translate the feeling into a memorable take away experience reflective of the sun,
good times, friends and great memories. It was my great fortune and pleasure to
discover a team of talented individuals and musicians, To The Beat Productions
who passionately captured and created the music so perfect for the project. I developed
the packaging and completed it on the final phase of the music to communicate the unique
yet contemporary flavor of the contents.

I hope those of you who have the opportunity to listen to this soundtrack will experience
the magic that is MOONSHADOWS.

Thank you

John O'Brien
ARTMINISTRY.COM

<![if !supportLineBreakNewLine]>
<![endif]>
/fontfamily>
_________________________________________________________________________________________________________________________________________________________________________

Bob Dylan at the Tower Theater, Upper Darby (outside Phila.) Pa. March 29, 2004
I went to a Bob Dylan show at the Tower Theater the other night, and a dance party broke out! Man, that was the best I've ever seen him, and I've been to probably half a dozen of his concerts since the early '70s. Rockin' & rollin' all night long!
He had shows the next two nights at progressively smaller Philadelphia venues (the Electric Factory & then the Trocadero) that have little seating, mostly just big open floors in front of the stage. But you know what, if he & the band are as hot as they were at the Tower, nobody would even WANT to sit down!
Amazingly, he never played guitar, just keyboards & harmonica (sometimes both at once) and only spoke at the very end, to introduce the musicians. Wild new arrangements of some of his old stuff are so energetic and the audience was just loving it. Is this man really almost 63? Well, his voice does give his age away; sometimes it was like listening to good ol' Howlin' Wolf growling. The friend who went with me had never seen him in person; what a first time for her!
(For set lists on the current incarnation of the Neverending Tour, check out http://bobdylan.com/live/spring2004setlists.html#20040331.)
Paula Goff
<![if !supportEmptyParas]> <![endif]>