Success Story: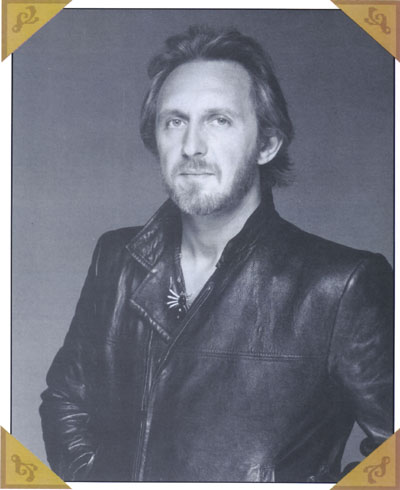 Remembering John Entwistle
<![if !supportEmptyParas]> <![endif]>
I was trying to come up with an appropriate way to mourn the death of Who bassist John Entwistle.  Imagining the Who without Entwistle's signature sound is near impossible.  To say that his contributions to the Who's overall sound was just as significant as, say, George Harrison's contributions to the Beatles, is not an exaggeration, but rather a statement of fact. 
Though he wrote only a fraction of their material, his sound was evident on every record - from the blistering swoops on "My Generation" and "Substitute", to the driving, powerful heavy rhythms he would offer in  "The Real Me", "Slip Kid", "Another Tricky Day", and countless other Who gems. 
I actually had met Entwistle on two separate occasions.  In the late Seventies, I was invited to attend an early screening of the Who biography "The Kids Are Alright" by the film's director, Jeff Stein.  Though Stein had warned me there might be some rock royalty in attendance, I had no idea what to expect.  Sure enough, Entwistle and an entourage, that included Patti Boyd-Harrison-Clapton and session drummer Bruce Gary, sat right behind me.
After the movie, I got up, turned around and while passing through the aisle managed to catch John's eye and shake his hand.  I asked him what it was like seeing himself up on screen and he said that he had seen the footage so many times that it just left him numb.  So much for getting great quotes from famous rock stars! 
The second time I ran into him was at a convention for the musical instrument industry.  The National Association of Music Merchants (NAMM) is a bi-annual major event where manufacturers from around the world display their latest gear.  Of course the endorsements of music elite are highly sought after, and one major bass guitar manufacturer (probably Gibson, but don't quote me) convinced Entwistle to hang out at Chicago's McCormick Place convention center for a few hours to meet and greet the thousands of music merchants passing by.  
Feeling most comfortable with a bass guitar strapped around his neck, Entwistle stood there in front of the booth playing his plugged-in bass guitar to anyone who might listen. 
I was standing directly in front of him, in complete awe.  As people began to gather around, realizing it was the greatest bassist in rock jamming aloud, the crowd grew considerably.  Once he was done with his jam, he just stopped playing.  There was some applause, and he then he just stood there, as if he were waiting for Pete Townshend to tell him what song they would be doing next.  The silence got to be slightly uncomfortable, so I took it upon myself to blurt out  "How about 'Boris the Spider'?"
Without a second's hesitation or a single facial reaction, he immediately broke into one of his best-loved compositions, playing the familiar bass line and completing the song in its entirety.  When he was through the applause was immense and he managed a slight smile as he removed the bass from around his neck for a well-deserved break. 
But these personal memories weren't helping me come up with a good way to mark his passing.  Then I had an idea.  I grabbed my five-year-old son, Michael, and asked if he wanted to see something "really loud and cool."  Michael was all for it.
I pulled out this DVD that I had purchased (but never watched) called "The Who, Live at the Isle of Wight".  It was a concert filmed in 1971 when the Who were at their most vital and dynamic. 
I put the DVD in the player, cranked the volume and immediately a voice announces the arrival of the "ooo".  Onto the stage walks these four blokes, and I nearly fall off my couch when I realize what John Entwistle is wearing.  He is literally dressed from head to toe in a black nylon costume with a white skeleton outlined on the entire front of his body.  My son Michael was most impressed.  "Daddy, why is that guy a skeleton?"  
But the irony does not end there.  The VERY first song is none other that Entwistle's "Heaven and Hell", a hard rocking number he wrote for the Who about the unknown of the afterlife.  Entwistle sings the song as Roger Daltrey offers occasional harmony.  For his part, Townshend violently slashes away at his guitar as if the forces of Death that Entwistle sings about will be kept away if he can just play a little harder, a little louder, a little faster. 
It was, finally, a fitting way to remember one of the greatest rockers of our time.  
<![if !supportEmptyParas]> <![endif]>
<![if !supportLists]>- <![endif]>Benjamin Krepack
<![if !supportEmptyParas]> <![endif]>